High-Tech Healthcare Solutions

Rises maitra: medical AI Treatment Response Assessment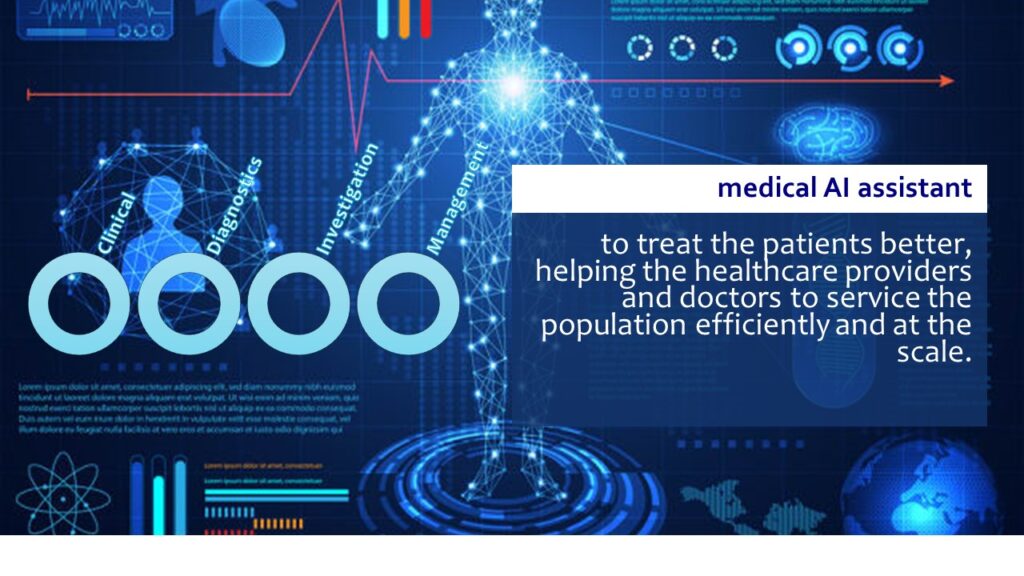 Helps with Medical AI Treatment Response Assessment, custom built to suite the need of a frontline doctors & clinicians.
Explainable AI, algorithms build using DL & ML (Deep Learning & Machine Learning), medical aspects designed and validated by expert doctors.
Medical Big Data technologies for cohort data used for DL algos and patent pending technology of transfer learning faster time to market.
Saves valuable time of the clinicians and brings efficiencies into the medical system.

Rises Chronic & Critical Care for Cancer, COPD and COVID-19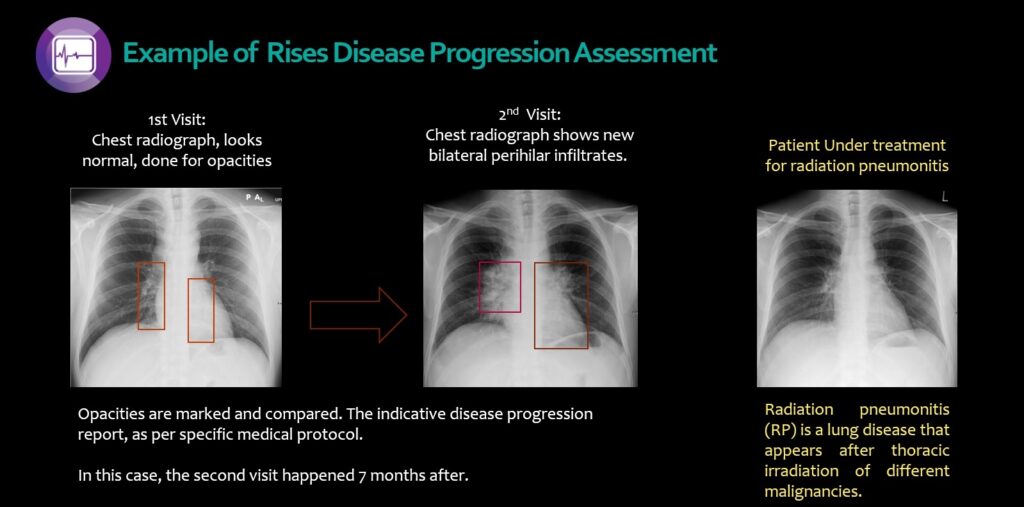 The Rises C&CC(Chronic and Critical care) solution powered by rises.AI is acts as an assistant for medical professionals. It offers TRAP (Treatment Response Assessment & Prediction), at 3 levels – Automated Disease Detection, Disease Progression Assessment, Healthcare Prescriptive Analytics.
It facilitates instantaneous indicative diagnosis for pulmonary diseases such as COPD, COVID-19 and Pneumonia. It tracks patients' progress during subsequent visits to generate automated assessment patient response and disease progression. The differential analysis provided by Rises TRAP provides crucial impetus for predictive prognosis management and personalised treatment.
Benefits with efficiencies, reduce > 25% time in early diagnosis. Plus, the rises.AI engine analyses data at mass scale, enabling healthcare agencies to widen and deepen their nets.
With its newly trained model for COVID-19, Rises aims to contribute towards surmounting one of greatest challenges of our times.

Rises mairta: medical AI Treatment Response Assessment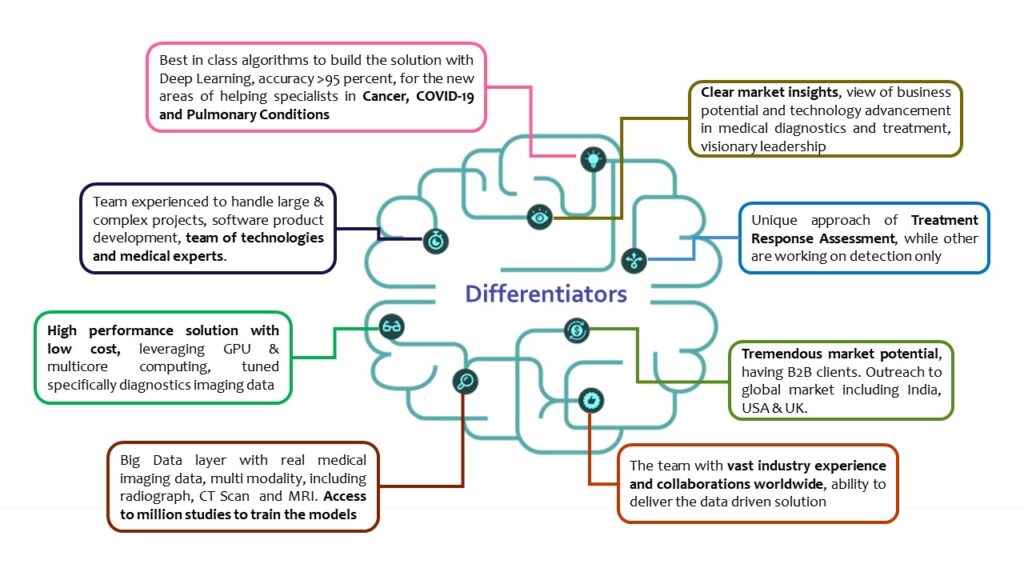 Best in class high-tech offering in healthcare domain, added advantage of cost effectiveness with team in India for data science R&D and expert doctors.
Highly talented team of Data Scientists, Big Data Engineers, Cloud and Enterprise solution Architects.
Talent acquisition from the premier institutes in India via internship and campus hiring.
Industry connects in USA & India, to get in AI ML experienced team to expand for large projects.